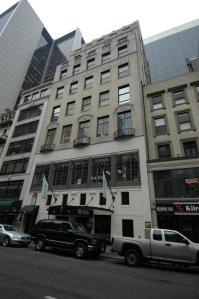 Gallerie St. Etienne, the gallery known for introducing Austrian painters Gustav Klimt and Egon Schiele to American audiences, is expanding its presence on the eighth floor of 24 West 57th Street, also known as the New York Gallery Building. The gallery, which specializes in "outsider" or self-taught art as well as Austrian and German Expressionism, will now span a total of 5,279 square feet.
Since its founding in 1939, the gallery has been characterized by its humanistic, anti-academy bent—strains reflected in both the early-20th-century German Modernist movement and contemporary outsider artists such as Sue Coe, whom the gallery represents exclusively. Founder Otto Kallir also "discovered" Grandma Moses, and the gallery represents her estate.
Gallerie St. Etienne's unschooled focus extends to its dealings in European and Haitian self-taught art, as well as 19th-century American folk art. The gallery has also come to be known as a leading scholarly authority on numerous artists and movements in its purview, regularly curating museum exhibitions across the country and producing books, including the Schiele catalogue raisonné.
Gallerie St. Etienne has been located in the APF Properties–owned building for close to half a century. Steve Pressler of Promenade Real Estate Corp brokered the lease extension and renewal.
egeminder@observer.com