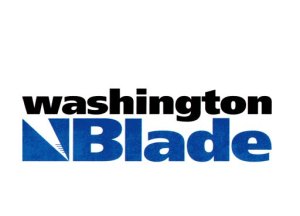 Window Media–a national publisher of gay newspapers, including the Washington Blade–went out of business today. According to The Times:
"We found out when two of the corporate officers were waiting for us when we got to work this morning," said Kevin Naff, editor of the Blade, a 40-year-old paper that was one of the most important publications written for a gay audience. "It's not a complete surprise. The abruptness of it was what was surprising."

The paper's roughly 20 employees "are determined to come back and make of a go of it as an independent entity," he said. "Our first meeting is tomorrow."
Gawker notes that the Blade posted an intern call just Friday, suggesting that employees were indeed caught off guard.
Other Window Media publications include Southern Voice, the Houston Voice, the South Florida Blade, David Atlanta, and 411 Magazine.