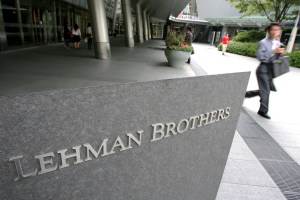 How wide open is the Republican field for governor now that no one is pretending that Rudy Giuliani is running?
So open, it appears, that a former Treasury official under George Bush and senior executive at Lehman Brothers reportedly has the G.O.P. brass excited about a potential bid. Emil Henry, Jr., who currently manages the Tiger Infrastructure Partners hedge fund, would seem to be a toxic asset on any ticket, given his financial ties and the persistent populist outrage at Wall Street.
But Mr. Henry can pay his own way, and that might be enough for state party chair Ed Cox.
"The advantage of Emil is that he's a self-funder," the operative said. "Cox loves that idea."
City Hall News cited observers who think Mr. Henry could cover as much as half the estimated tab of $20 million for a gubernatorial campaign, which could help a party apparatus that doesn't currently have much money and hasn't been able to raise very much. It would seem to be a high-risk investment: Selling a self-financed former financier to voters next year might prove harder even than unloading a subprime mortgage.