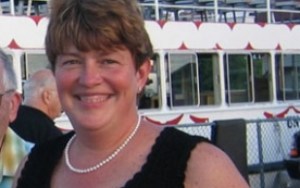 Guess who engineered Republican Dede Scozzafava's endorsement of her erstwhile Democratic opponent, Bill Owens, in New York's newly, temporarily famous 23rd District?
Naturally, it was the president's Brooklyn-based, "no fingerprints" political fixer Patrick Gaspard–who was last seen urging Governor David Paterson to go along quietly into New York's political night–reports Jason Horowitz in today's Washington Post.
According to a White House official with knowledge of the courtship, White House Chief of Staff Rahm Emanuel assigned the mission to his political director, Patrick Gaspard, who months earlier floated the idea in the State Assembly of Scozzafava running as a Democrat and now asked allies to console her.
And which New York official did the White House call for such a favor?
Well, who else but ascendant Attorney General Andrew Cuomo. Mr. Cuomo consoled Ms. Scozzafava with his own inspiring personal story of a failed campaign that now seems like a distant memory, and she certainly sounded inspired.
"You're probably the next governor," Scozzafava said she told Cuomo.
The White House also got Senator Chuck Schumer to make a call, and they even got Representative Steve Israel, who's taken orders from the White House before.
"She had to be convinced that her endorsement was make or break, and I believed it was," Senator Schumer told Horowitz.
Mr. Owens went on to win by a narrow three points over Conservative Doug Hoffman, while Ms. Scozzafava pulled five points on the Republican line despite having already dropped out.