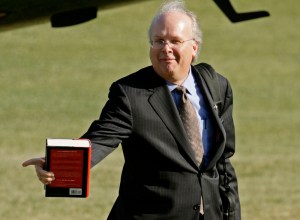 Bankrupt magazine moves into former space of contracting magazine.
Citi figures out how to slide a bonus by the Pay Czar. (Hint: give it in stock!)
Mayor Bloomberg gives $125 million—approximate cost of a third term—to build roads in other countries.
H&H Bagel baron indicted.
Simon & Schuster sets a date for Karl Rove's Courage and Consequences.
Sarah Palin's "sexist" Newsweek cover was still owned by Runner's World.
State Senators insist they're getting close to agreeing on something.
Next month you can chat with the Velvet Underground at the library.
Comptroller says the city has lost 60,000 communications jobs.
Bon Jovi's new album is number one: looks like being an "artist in residence" pays off.
The Recently Deflowered Girl, reissued and reviewed.