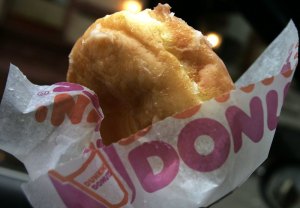 Madam Kristin Davis wrote a letter to Harvard about Eliot Spitzer speaking about ethics.
The Daily Show points out some creative splicing on Sean Hannity's show. Fox promises Mr. Hannity will respond tonight.
Lloyd Blankfein may be doing God's work, but he's not giving away much money.
At Mediabistro, the Galleycat gets a promotion.
Robert Benmosche isn't giving up on AIG.
The Times looks back at our longest-serving police commish.
The Cooper Union architect talks to Time about "the architecture."
Bloomberg doesn't have to pay severance to fired BusinessWeekers.
Old donuts for old people.
We are watching the most TV ever.
David Carr reminds us that Rupert Murdoch is "a real actual guy."
Keith Kelly hears that Hearst has a billion-dollar "pot of money."
Facebook recognizes you.