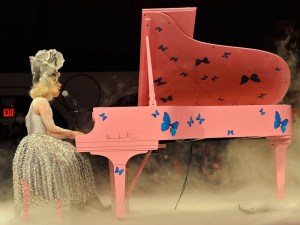 A snapshot of Stan Ries' architectural photography collection.
Senator Schumer will get a primary challenge from drug activist Randy Credico.
Mayor Bloomberg gets his photo-op with incoming comptroller John Liu.
The Morgenthaus get the museum treatment.
We can't wait for that new AOL spinoff.
TMZ won't go public with AOL.
Congress would like to know more about Bank of America abruptly firing its general counsel.
Beyonce and Gaga! United!
"Unfriend" is the Oxford word of the year, beating out such contenders as "funemployment" and "tramp stamp."
Soon every city will have a Shake Shack.