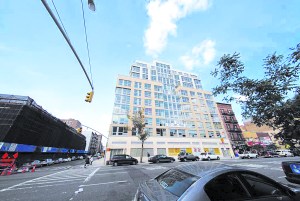 With New York shoppers in a recessionary state of mind, discount retailers like Easy Shopping Department Store are finding themselves among a select group of downturn beneficiaries. And in the way of recessionary karma, the discounts are returning. Easy Shopping found that the rents at their new Harlem store had been considerably marked down—about $10 per square foot less than last year.
Easy Shopping Department Store signed a 10-year lease for 9,300 square feet on the corner of 119th Street and Third Avenue. The East Harlem location, opening in January, will be the department store's third in Manhattan. "This new location expands on our urban department store formula that has served us well for the last 13 years," said Sammy Zeitoune, Easy Shopping's owner. The retailer also has a store in the Bronx.
"We were looking for a retailer that would fit into the fabric of the community. Easy Shopping was the perfect fit," said Cory Zelnik of Zelnik & Co, who served as the retail leasing agent for landlord 119th & Third Avenue Associates. "They are a respected New York City chain that caters to a diverse range of shoppers."
The location was also made more attractive by the addition to the neighborhood of the Hunter College School of Social Work, which recently moved from the Upper East Side and brought with it a considerable boost in foot traffic.
Adam Langer brokered the deal along with Mr. Zelnik, representing both the building and the department store in negotiations.
egeminder@observer.com