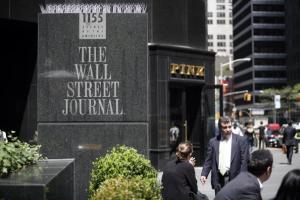 At least someone is doing well in the cratering media landscape. Forbes reported late Friday that McKinsey & Company–the surprisingly young, "kind of hot" consultants who recently cut a swath through Conde Nast–are headed over to The Wall Street Journal, and then on to the rest of Dow Jones. Forbes tells Journal-ists what to expect:
When evaluating companies, McKinsey tends to follow a predictable formula: efficiency experts study costs for three months, figure out how business units can boost performance and consider options for revamping management. Then they recommend savings.
At Conde, "savings" meant shuttering magazines, but a Journal spokesman insists this won't be a typical McKinsey house cleaning. "It is wrong to say we're engaging consultants to cut costs," Howard Hoffman told Forbes. "Our emphasis is on building and growing our products."
Normally, that kind of assurance would be dubious at best, but the Journal really is trying to figure out all sorts of things, namely how to launch a New York metro section, and what to do about all those people stealing their articles.