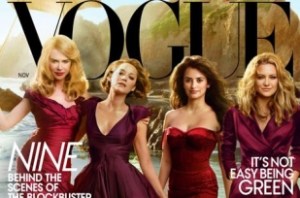 Conde Nast super-publisher Tom Florio tells Women's Wear Daily that things are turning around at Vogue:
Florio said even if Vogue's revenues are flat in 2010, "our profits will be up substantially, almost double, on the same revenues of 2009," helped in part by having a more cost-efficient operating structure after Condé Nast dictated all the company's titles cut their operating budgets.
His prediction comes in the wake of this year's precipitious ad pages declines across Conde Nast–31.1 percent at Vogue.
Florio also trots out the we-must-make-it-fun-to-shop line, which never fails to seem a little goofy–as if Anna Wintour et al were telling to public to clap their hands and affirm belief in Louboutins.