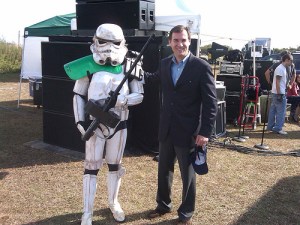 Tom Suozzi said he didn't expect his race – which he may now lose – to be so close.
One sign of how true that may be: 32 days before the election, Suozzi's campaign was sitting on a giant war chest of $2,345,361.04. As election day grew closer – and the pressures of a rigorous campaign would, you'd think, become more costly and drain some of that money away – Suozzi's war chest actually got bigger.
In his 11 day pre-election filing, Suozzi's campaign reported having $2,410,353.49 in the bank.
The ability for a campaign to actually gain money in the closing days of a campaign defies the campaign physics that plays out in most races. It may speak to the fact that they were looking past the current election, with an eye to the 2010 cycle, where the leftover money could easily be rolled into a statewide campaign for some higher office.
I left a message at Suozzi's campaign office and will update when I get a response from them.