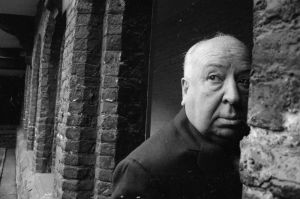 Tired of clicking around YouTube and iTunes for online videos of substance? Search no more! The Observer has your weekly handy guide to what's worth watching on the Web.
How to draw a New Yorker cover – Speaking of the last magazine standing, artist Jorge Colombo sketched another one of his New Yorker covers with the iPhone Brushes application.
Lou Dobbs' most scandalous moments on HuffPo – Now that he's fleeing from CNN, let's review Mr. Dobbs' most jaw-dropping moments on air. How about the time he called Condi a "cotton picker?" or called Rachel Maddow a "tea-bagging queen?" Lest we forget his signature anti-immigration rhetoric.
Maria Schneider's reality show on ArtistShare – The gorgeous band leader-composer was one of the first jazz musicians to harness the power of the Internet, as the Observer told you this week. On ArtistShare, Ms. Schneider has been recording videos, giving her fans an inside look into her writing process and offering them the chance to give her feedback as she creates a piece. Check out this video of Ms. Schneider explaining The Commission Project.
Telescope's A Talk With Alfred Hitchcock on Hulu – Hulu recently added this lovely, two-part archive piece that originally aired on the 1960s CBC program Telescope, with director Fletcher Markle sitting down with the Master of Suspense during the prime of his career. Mr. Hitchcock discusses insider-y stories about gathering 28,000 birds for The Birds and shooting the shower scene from Psycho with 78 separate camera shots in 45 seconds. But he also delves into fascinating discussions about the film language and theory and the impact of horror films on society and behavior. A must-see for any film fan.
The Decade in 7 Minutes, from Newsweek – The past decade's major news events in yummy YouTube-sized video.
The art of procrastinating – Laughing Squid points us toward this animated short titled "Procrastination" by John Kelly. How meta.