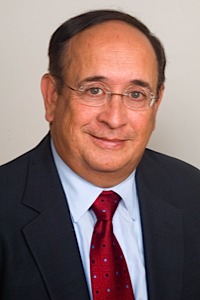 A Marist poll completed the day before the election but never made public showed "a continuation of the trend we saw in the previous week" with "Democrats and African-Americans coming home," said pollster Lee Miringoff.
Miringoff said the poll also showed "Bloomberg's numbers had this low-50s element."
The methodology here was slightly different than in earlier Marist polls. Instead of calling mostly land lines and "random dialing" to expand the pool of participants, this latest poll also reached people on their cell phones and used "interactive voice recordings." But still, the results were clear. Thompson was improving at Bloomberg was hovering, said Miringoff, who did not release the exact figures.
He said they normally take a poll right before Election Day but do not release it, since it may be confused with early election results or exit polling. The latest Marist poll was released on October 30.
Thompson supporters – who are taking shots at allies who didn't do enough to help – may have found comfort in an independent poll showing their prospects improving. The internal poll the Thompson campaign released was largely dismissed as propaganda by me and others.
But Miringoff said he doubted releasing the results would have affected who won the race. "Although campaigns love to think momentum is created by a poll resulted, people sitting at home are not sitting at home deciding how to vote." Miringoff also said discouraged Thompson supporters weren't the only ones who may have been motivated by the Marist numbers.
"It could have been a wake-up call to Bloomberg people," he said.