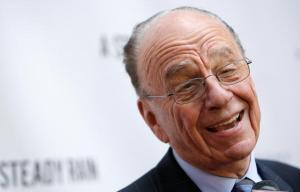 The Journal's carefully-punctuated quarterly magazine, WSJ., will be increasing its frequency to six issues per year, reports Women's Wear Daily. The magazine will also be sold on newsstands as well as sent to Journal subscribers, increasing its circulation from 800,000 to 1.6 million.
When the magazine launched in fall 2008, editor Tina Gaudoin said that her team "wanted to produce more than a catalog of things to buy…. We wanted to respect the audience's respect for money."
The Observer's Matt Haber was dubious:
Who will read the magazine? It's a good question. In March, one journalist wrote a story in which he looked at the glut of high-end luxury magazines on the market and asked, "How many Americans are worth that much? Maybe 50,000 at most? Surely not enough to support 20 new luxury magazines and all the mass-luxury companies that fund them."…

That writer? The Wall Street Journal's Wealth Report blogger Robert Frank.
But it looks like there's still some money around to respect: the Journal has said in a statement that WSJ. succeeded in attracting 64 new advertisers to the company.
Ramifications for the Times v. Journal FIGHT?