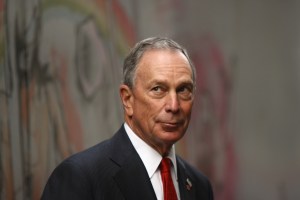 After being bested by outgoing District Attorney Robert Morgenthau in a war of words over some "secret" banks accounts, the Times reports this morning that Mayor Bloomberg also failed to scare ascendant Attorney General Andrew Cuomo away from requesting some damaging documents related to the rezoning of Willets Point.
In one of the many exchanges between the city Law Department and the Attorney General's office, a Bloomberg administration official said that a subpoena from the state would be seen as a hostile act, and would be remembered next year, when Mr. Cuomo is expected to run for governor.
This story began back in August, and, presumably, the mayor's threat was made before November 3, when those disappointing returns didn't do much for his store of political capital. (Not that Cuomo necessarily needs the help, but still.)
Asked about this on Tuesday, an assistant to [the city's chief lawer Michael] Cardozo said that the city is now cooperating with the investigation, and tacitly acknowledged a skirmish with the attorney general.
In a twist few would have predicted on November 2, Mr. Cuomo now seems much more interested in courting Mr. Bloomberg's erstwhile opponent.