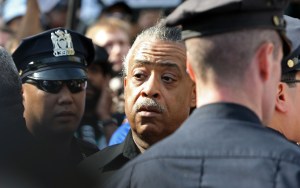 Will there be a Sean Bell Way in Queens?
Al Sharpton hopes the city will so honor the late 23-year old, who was shot and killed by police officers in 2006. The detective's union thinks it's a "disgraceful" idea. The City Council's Parks and Recreation Committee voted in favor of the idea today, with Queens Councilwoman Liz Crowley abstaining.
That sends the bill to the full Council, where it could get contentious. "No one held more hearings regarding this tragedy than I did, but learning from mistakes and naming a street after a mistake are completely different things," Peter Vallone, Jr., the chair of the Public Safety Committee, told Azi Paybarah today. Fellow councilmembers Jimmy Oddo and Vinny Ignizio also said they'll oppose it.