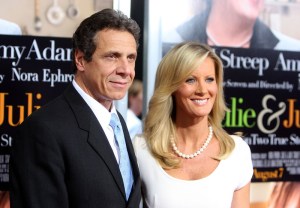 Today The Times explores issues of identity and authenticity in the police world. For example: it turns out many police officers carry fake badges–"dupes"–to avoid losing the actual ones. The practice is widespread and longstanding but against NYPD rules:
Fake badges cause so much concern that when officers are promoted or retire and are required to turn in their shields, they must place them in a special mold at Police Headquarters to ensure that they fit. That's because most duplicates are purposely made slightly smaller to distinguish them from the original.

"You can't tell the difference, trust me. That's why they have the mold," said [lawyer and former police officer Eric Sanders]. Indeed, some officers at retirement turn in their duplicate badges thinking they are real ones.
The dupes come apparently from internet vendors, police equipment stores (although they deny the practice), a jewelry shop in Chinatown (although police won't name it), and an actor who makes badges for film and was arrested in 2002.
"Everybody knows where to go," [former chief Louis] Anemone said.
The Times also examines a report on the risks faced by undercover cops, one in five of whom has been confronted with another officer's gun:
"With each passing day, the officers become better at perfecting the art of playing the roles of criminals," said Eugene O'Donnell, a professor of police studies at John Jay College of Criminal Justice. "The consequence of the officers becoming so good at blending in is that they are more likely to be mistaken for real criminals."

All officers are taught that if another officer pulls a weapon on them, they should not move. Undercover officers are even instructed that if they are apprehending a suspect, they should let the suspect go if they believe that doing so will prevent the other officer from firing. The officers are also taught to not reach for their badges or guns, and to not turn their backs.
But undercover cops aren't the only ones being wrongfully arrested. The Daily News reports that "a respected federal judge" has complained of "widespread falsification by arresting officers" and refused to throw out a lawsuit by two brothers busted on false narcotics charges.
Meanwhile, more than 3,500 sex offenders have been kicked off Facebook and MySpace under the "e-STOP" law that Andrew Cuomo championed last year. The law requires that sex offenders registered with the state provide their email addresses, online profiles, and usernames as well as their residence.
Laura Ahearn of Parents for Megan's Law and the Crime Victims Center told the Daily News that the legislation showed there was "a new sheriff in the cyberworld": Andrew Cuomo, presumably.
And the Post reports that Al Sharpton's daughter and ex-wife "released a fusillade of F-bombs" during their October arrest. Prosecuters say Dominique Sharpton told cops the arrest was "fucking bullshit," while her mother demanded to know "why the fuck" she was being locked up. The pair's lawyer says they "exercised their free speech rights."