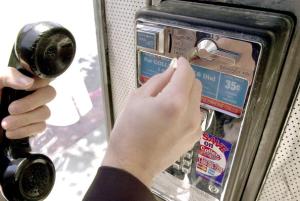 The dangerous world of city services: friends mourn a Bronx child welfare worker killed last week; "thugs slay" a Brooklyn social worker over exercise equipment. And police have arrested Jeffrey Fisher for making threatening phone calls to Mayor Michael Bloomberg and Police Commissioner Ray Kelly–he's charged with 10 felony counts of making terrorist threats. The Post renders these threats as:
* "Kill the f – – – ing mayor. I wanna kill him. We want this f – – – – – dead. Kill your f – – -ing mayor."

* "I'm gonna come and kill your mayor."

* "The mayor's office. He's a target. We will kill him."
Fisher resides in Philadelphia, but traveled to New York to make the calls from Manhattan pay phones. The Times says that he is now being held on $100,000 bail.
Accused terrorists may also be coming to Brooklyn: the Justice Department is considering trying Guantanamo detainees in federal court there as well as in Lower Manhattan, reports The Times. Although no names have been released, one suspect under consideration is a Baltimore-based Pakistani accused of plotting to attack the Brooklyn Bridge.
And in a theft that the Post says was "like stealing candy from a baby," 61-year-old Carmine Antonelle made off with three vehicles from the Queens narcotics impound lot. Owning a tow truck evidently makes it pretty easy to steal cars.