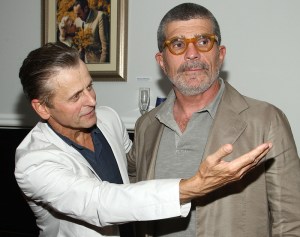 The first reviews of David Mamet's latest play—Race, which he also directed—are in. Despite (because of?) plenty of anticipation, the critics seem to agree that it's a disappointing effort.
For one thing, Mamet's self-conscious shocking posture has grown predictable. Writes Elisabeth Vincentelli in the Post:
Four-letter words are to Mamet what a vintage Bordeaux is to wine critic Robert Parker: Both swirl the object of their affection around their mouths with relish, then spit. It's more fun for them than for us.
But even so, it might a little too much fun—or at least, too easy—for the audience. Ben Brantley noticed a distinct lack of shock, or even discomfort, in his fellow (mostly white) theatergoers:
Standing ovations on Broadway have become a conditioned reflex, but this one seemed a shade more self-conscious and self-congratulatory than usual. You could argue this was the perfect coda to a play that examines the self-consciousness that descends on American white people when they talk about, or to, black people.

But that easy demonstration of approval didn't feel like a reaction to gladden the heart of a dramatist hoping to provoke, to stir, to disturb. . . .

I couldn't help longing for the days when a new play by Mr. Mamet so knocked the breath out of you that you wouldn't think of standing up afterward until you were sure your legs would support you.
The bright spot is James Spader's performance, which Vincentelli calls nuanced and Brantley says has "more layers than the who's-scamming-whom plot."
Oleanna's revival, the other half of this season's Mametstravaganza, has announced that it will be closing January 3rd after a three month run. How does this bode for Race? It remains to be seen.
Stay tuned, of course, for Jesse Oxfeld's review of Race in Wednesday's Observer.