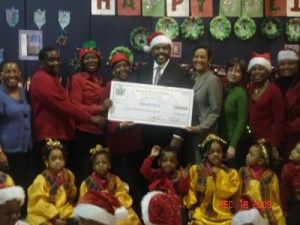 We New Yorkers are unhappy.
Sewell Chan recalls the life of Big Tim, a Tammany Hall Kingmaker.
Michael Bloomberg and Arnold Schwarzenegger will be on State of the Union Sunday morning.
"New York NOW" will broadcast a report on aging infrastructure upstate.
The Queens Tribune reports Jose Peralta improperly received $17,900 more in contributions than he was allowed.
Rick Lazio won the endorsement of the Essex County Republican Committee.

The Champlain Bridge may be demolished next week.

Joe Bruno's sentencing will be earlier.
Tom DiNapoli explains what the budget officers made him do.

Army Secretary John McHugh is in Afghanistan.
Bloomberg's inauguration will be modest, reports David Seifman.
A techie examines Bloomberg and Bill Thompson's online operations, in detail.
There will be two percent raises for non-union education workers.
Fernando Cabrera will open an office on E. Burnside Avenue.
And below, a video produced by the Empire State Pride Agenda after a failed State Senate vote on same-sex marriage: