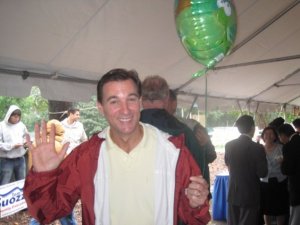 Eric Massa beat Barack Obama to the air.
Richard Lipsky piles on the W.F.P.
The Bruno jury is deadlocked on six out of eight counts.
Ruben Diaz is praying before a possible same-sex marriage vote.
Casey Seiler has some scenarios.
Andrew Russo visited the Capitol.
Michael Bloomberg said "at least our governor is trying to do something," about the budget.
Bloomberg denies Jon Corzine a dubious honor.
Charles Barron said he was supposed to sit on the dais but was seated in the audience.
An education blog questions Bloomberg: "How does one fairly evaluate third-year teachers hoping to become tenured this year? "
Rep. Mike McMahon may miss Obama's speech about Afghanistan, says Huffington Post.
CQPolitics on a Kirsten Gillibrand-related non-paradox: "[T]here seems to be an inverse relationship between prospective candidates' name recognition and the likelihood that they will run."
Aaron Shorts updates the Broadway Triangle drama.
Tom Suozzi: "I'm disappointed in the voters. I'm disappointed in the Democratic Party, but I'm mostly disappointed in myself."
Richard Aborn returns to a familiar role.
So long Greg David. Hello Xana Antunes.
And Glenn Thrush finds Gillibrand slightly more talkative than Al Franken.