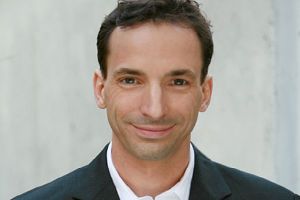 Add another big name to the New York Times buyout list: Paul Tough, an eight year veteran of the Times magazine, has taken a severance package. His last day was yesterday.
"I am taking the buyout because I want to write," said Mr. Tough, a story editor for the Magazine. "Over the last few years I've been writing and editing at the same time. I enjoy them both. Writing is more exciting and rewarding right now, and [the buyout] gives me the opportunity to make the switch."
>>GET JOHN KOBLIN'S BACKSTORY ON TIMES BUYOUTS
Mr. Tough, who previously was an editor at Harper's, a producer for This American Life as well as the founder of the popular if short-lived Web site of personal writing OpenLetters.net, has been with The Times since 2001. His stable of writers at the Magazine included Washington writer Matt Bai, and contributors Saki Knafo and Jack Hitt.
Mr. Tough, 42, said he's turning his attention fully to writing books and magazine pieces. Last year, he published a book about education reform in Harlem, Whatever It Takes: Geoffrey Canada's Quest to Change Harlem and America. He said he wants to freelance some magazine pieces—including for the Times Magazine—and turn those around into his next book proposal. He aims to continue to pursue the theme from his first book.
"The book I'm hoping to work on is broadly about why some kids succeed and why some don't, and what we might be able to do to help the kids who are failing to succeed," he said.
Mr. Tough said he can bankroll a few months of sitting at home and thinking and writing with the money from the buyout package, which he said translates to roughly a half-year's salary. He said the buyout came at a perfect time—after his last book came out, he was thinking about hanging it up at the Magazine anyway.
"Since my book came out more than a year ago, I've been thinking a lot about writing, so this has definitely been on my mind: Could I make this transition?" he said. "When the buyout came along, it felt like good timing and the push I needed to give it a try."
More from John Koblin:
Jennifer 8. Lee Taking Times Buyout