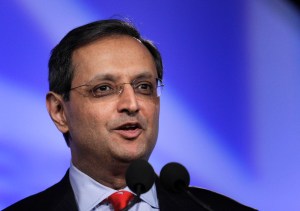 Citigroup just announced it will halt foreclosures for about 4,000 troubled homeowners this holiday season.
Perhaps Vikram Pandit is in the holiday spirit, or perhaps it has something to do with that $38-billion dollar tax break from Tim Geithner and the Treasury Department.
Either way, Senator Kirsten Gillibrand applauded the decision. "Glad to see Citi is stepping up and halting foreclosures for the holiday season. Hope more banks will follow," she wrote to her Twitter followers.
Foreclosures will resume January 17.