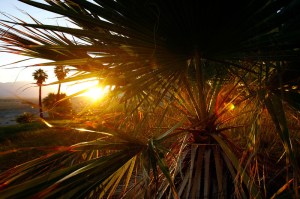 Spawning little local editions is currently everyone's favorite great idea. Following the Times' and the Journal's lead (albeit to sunnier climes), The Huffington Post launched a Los Angeles site today. As reported in WWD:
The Los Angeles site will be led by senior editor Willow Bay, who joined The Huffington Post more than two years ago, and Billy Silverman, who previously worked for Brian Grazer at Imagine Entertainment.

Bay said quite a few Huffington Post contributors, such as Larry David, Sheryl Crow and Sen. Barbara Boxer, live in Los Angeles and also will contribute to the new site, but new faces will begin appearing as well, including musician Ben Lee, Ellie Kemper of NBC's "The Office" and artist Nancy Marks.
But it's not just expanding their horizons, Huffpo is also heading home. Arianna, after all, lives in LA, maintains a large home office, and at various times has employed West-Coast Huffpo staff (in addition to staff for her numerous other ventures).
Bay said the site would "shine a spotlight on local reporting."
This much is certain: there is no better name for a Californian than Willow Bay.