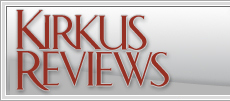 Nielsen is folding Editor & Publisher ("America's Oldest Journal Covering the Newspaper Industry") and Kirkus Reviews, reports Silicon Alley Insider. Editor & Publisher was founded in 1901, and Kirkus Reviews in 1933.
The company has sold most of its remaining remaining publications–Adweek, Brandweek, Mediaweek, Backstage, Billboard, Film Journal International, and The Hollywood Reporter–to a new company formed by Pluribus Capital Management and Guggenheim Partners. The Media Decoder blog that it will be hanging onto contract and Progressive Grocer, however.
Stay tuned for John Koblin's take on what the Kirkus closure means for publishers and authors.