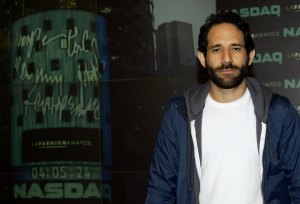 Take heed, George Stephanopoulos, Cronkite once did a morning show with a puppet.
A rally against Related related to the Armory.
Chuck Schumer, who got protested today, is asking for CALM.
Chuck Scarborough is "hostile toward Hiram."
Habana girls learn the hard way that it is in their professional interests to get undressed and/or date Owen Wilson.
Also on the sexual-harasser beat: Dov Charney knows what is best for employee eyebrows.
Battle of the Bedford bike lane continues unabated.
Enron, the play, comes to Broadway
More Mark Zuckerberg than you ever wanted to see.
Columbia releases its early decision numbers—the admit rate was 21 percent.
"Twilight" and "Roman Polanski" in the same headline: and the connection has naught to do with 13-year-old girls.