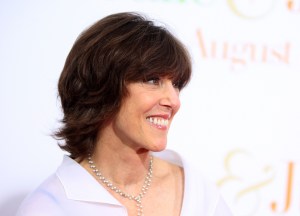 Manohla Dargis on supporting Nora Ephron out of female solidarity: "Fuck no."
Golf reporters profess cluelessness.
How much does a lieutenant governor cost? About a million.
David Carr wasn't throwing a "purpose punch" at the Journal.
More WSJ drama: deputy managing editor Nikhil Deogun leaves for CNBC.
Chuck Schumer gets some Stage Time.
Charlie Gibson gets an Obama interview.
Marc Mukasey's name re-surfaces for Gillibrand's seat.
Anthony Weiner thinks you should be paying less for your cell phone.
Sometimes one is not to blame for one's Facebook mortification.
Paul Auster's daughter sings for the book folk.
An unsettling map of roaches and mice.
BBC offers journalism classes for free!