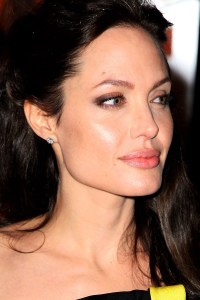 HuffPo milks Tiger Woods for page views even more shamelessly than you'd expect.
Preet Bharara gets another scalp in the Galleon case.
Three floors of the American Express building were evacuated due to a white powder.
In Newsweek, Angelina Jolie writes about Darfur.
Vikram Pandit wants to be one of the guys paying the government back.
Levi's eyes Meatpacking. Make your own joke.
What should journalists fight about in 2010?
Donna Karan has the fanciest Christmas tree in all the land.
The "Sex and the City 2" poster is terrifying.
Here are some photos of McSweeney's one-time-only newspaper, which is as fat and beautiful as a baby.
An island lurks "Atlantis-like" in the Prospect Park lake.
Nooooo: "Flight of the Conchords" won't return for a third season.