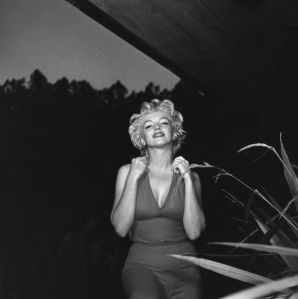 Jonathan Safran Foer "cannot breastfeed," Lizzie Skurnick notes, but he is doing his darndest to compensate.
Cormac McCarthy sells his typewriter.
Marilyn Monroe gets high on camera.
Holt buys Stephen Schiff's Norman Mailer bio.
Business Insider rides the stalled Brooklyn buildings bandwagon.
G.M. forces out Fritz Henderson.
Tom Suozzi gives up.
Richard Aborn comes back.
Two more Times writers in D.C. are taking buyouts.
John Gotti, mistried again.