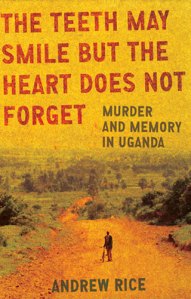 Kirkus Reviews named Observer alum Andrew Rice's book on Uganda, The Teeth May Smile but the Heart Does Not Forget, one of best books of 2009.
Which is great! And crucially well-timed, too, as Kirkus Reviews shuttered last week.
The ex-biweekly calls The Teeth May Smile "a multilayered meditation on history and reconciliation in modern-day Africa."
The book had previously received very favorable notice in the Times and also here.