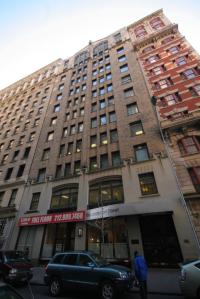 186 Joralemon Street and 44 Court Street
In New York's commercial leasing landscape, real estate-typically a nonprofit's highest non-mission expense-is hardly conducive to the strains of fluctuating grants and scant budgets. But in an example of nonprofits using a soft leasing environment to renegotiate more favorable terms, Little Flower Children and Family Services recently managed to reduce their rents and secure a 10-year lease in Brooklyn.
Little Flower, a public-private partnership, is one of the city's largest foster care and family service agencies, providing support to children, families and adults with developmental disabilities. Founded in 1929 as a summer camp on Long Island Sound, the organization grew to meet the needs of children in that era's worsening economic crisis.
Now in another time of economic uncertainty, the organization signed a 39,390-square-foot deal whereby its leases at 186 Joralemon Street and 44 Court Street will be consolidated into a single, decade-long commitment. By renewing both leases early, Little Flower managed to renegotiate their rates by an amount CresaPartners' Nancy Weinstein says "will enable the nonprofit to remain at the two addresses and save a substantial amount of money over the next 10 years."
The deal also includes a 700-square-foot expansion at the Joralemon Street building and, in an unusual leasing stipulation, a painting of Little Flower's longtime director Monsignor John Fagan on the building's exterior.
Ms. Weinstein represented the tenant. Landlord Joseph P. Day Realty Corp. was represented in-house by Robert Oliver.