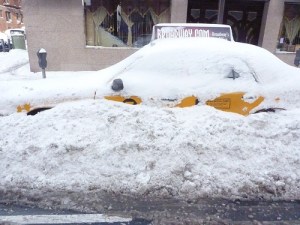 Michael Bloomberg will impanel a charter revision commission next year to deal with term limits, consider eliminating the position of public advocate and "clip the wings" of borough presidents, according to Ginger Adam Otis.
Erin Einhorn reports that Bloomberg didn't give Barack Obama a letter grade during a CNN interview, although he gives letter grades to schools.
Bloomberg's undercover gun-buys cost $1.5 million.
Bill Thompson's a winner this year, says Fred Dicker.
Extending term limits is the big story of 2009, says Gail Robinson.
John O'Hara gets the Daily News on his side.
A Texas congressman wants to see Charlie Rangel's tax returns.
The Post edit page says no one in the Bronx City Council delegation has private-sector experience.
Richard Lipsky defends the Bronx delegation, saying they "didn't threaten any of its colleagues."
The Times edit board pushes Frank Luntz's results with "moderate" N.R.A. members.
The F.D.N.Y. is investigating a report that EMTs on break did nothing to help a woman who collapsed and later died.
Peter Spencer looks at the FDNY's lack of diversity.
U.P.S. stores charge a lot, Ray Rivera finds.
The Daily News isn't happy about how new voting machines are being rolled out.
UFT President Michael Mulgrew doesn't like the city's policy of closing failing schools.
So much for that topless protest in Wlliamsburg.
Bernard Geotz talks to Cindy Adams on the 25th anniversary of his shooting.
A snowy tradition in Staten Island continues.
And pictured above is a taxicab I saw on Queens Boulevard on Sunday.