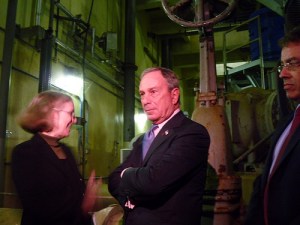 The city finance department found 2,261 hidden bank accounts holding more than $226 million.
Michael Bloomberg's spokesman, Jason Post, said they learned about the accounts earlier this month.
In a letter printed in the New York Law Journal, Michael Cardozo gets slapped.
Bloomberg vetoed the City Council's rejection of Kingsbridge.
Bloomberg said the plan would created 2,200 jobs.
More subpoenas for candidates who hired the Working Families Party for field operations.
Ray Kelly can set drug testing policy for the N.Y.P.D., a judge rules.
Same-sex marriage supporters protest against Hiram Monserrate and George Onorato.
Leroy Comrie defends the Sean Bell street re-naming, saying, "Everything we commemorate in the city's history is not positive."
Tish James holds a hearing on the ballooning price of a payroll company billing the city.
Peter Koo: "In my spare time I listen to classical music and read how-to books."
And Marty Markowitz paid for his house, in part, from a slip-and-fall accident.