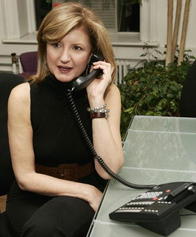 The Huffington Post is seeking interns–paid interns!–for a new "HuffPost College" vertical. According to the craigslist post:
Ideally, the candidate is a recent college graduate who worked for his/her school paper and is familiar with the in's-and-out's of collegiate news. In addition, the ideal candidate is meticulous, well-organized and is passionate about news.
Applicants, ideal and otherwise, are advised that this is "a great opportunity to start something new at a leading news site."
HuffPost College will be the site's 19th vertical, as far as we can count, in addition to their extensive blog archive.