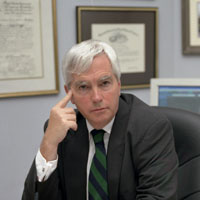 Michael Bloomberg isn't really celebrating his inauguration, but some people are hosting mini-parties that day.
Brian O'Dwyer, who's family includes a City Council president and former mayor of New York City, is hosting a breakfast to celebrate the swearing in of the new public advocate, Bill de Blasio, and the new comptroller, John Liu.
O'Dwyer's spokesman sent word that it's taking place at 10 a.m. on New Year's Day on the 5th floor of 52 Duane Street (O'Dwyer & Bernstien, LLP).
Any other inauguration parties I haven't heard about?