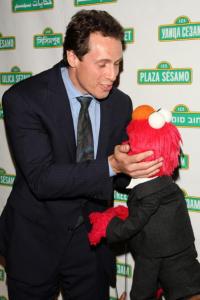 Chris Cuomo will be leaving the news seat at Good Morning America, the Post reported today. Juju Chang will replace him.
Cuomo is rumored to be moving to 20/20 as a co-anchor–where, The Times notes, he would get to "flex his reporting muscles more often."
This change comes after a swirl of rumors over Diane Sawyer's successor. She'll be departing Friday, and George Stephanopolous will take over.