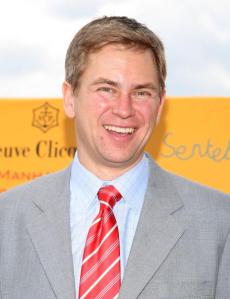 Today the Post announced its reader-determined top front pages of the decade. NY1's Pat Kiernan, host of "In the Papers" and avowed lover of "clever Post wit," was somewhat disappointed.
The contest, he felt, had been presented in such a way that it was unclear whether voters were to pick the most momentous news stories of the decade, or the most memorable Post interpretations. He opted for the latter, and was rooting for such nominees as "Bimbo Summit," "Ho No," and "Rich Bitch." Post readers voted for the 9/11 shot of fire fighters raising a flag.
Of course, Kiernan admits that it is difficult to achieve a consensus where humor is concerned.
"Those votes may have been split," he told The Observer.
He also expressed regret that a Post standout on last week's testicle terrorism scare, "Great Balls of Fire," was not eligible.