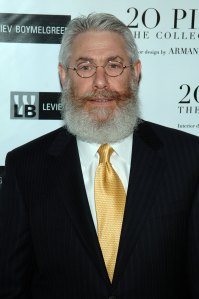 Sure, maybe some of Shaya Boymelgreen's myriad development projects had a few construction oversights–like piping that sent sewage flowing into the streets, or leaks that eroded concrete beams–but, come on, that was all in the outer boroughs, as Mr. Boymelgreen tried to explain to his architect, Howard L. Zimmerman.
When Mr. Zimmerman met with Mr. Boymelgreen and his staff about the problems in three Brooklyn buildings, he said, the developer repeatedly argued, "What do they expect — a Manhattan building?"
Perhaps it was the spewing sewage or crumbling structures that Mr. Boymelgreen was referring to when, in 2007, he told the Brooklyn Paper that even developers don't always love their buildings.
Sometimes, I see something in my head that I think will be beautiful. But at the end of the day, it doesn't come out like I want, because of the zoning, because of the architect, because of the finishing. You're not 100 percent in control. … Sometimes I see something that's finished, and I can't quite change it.
That was before Brooklyn started getting quite so high and mighty on Mr. Boymelgreen, back when Mr. Zimmerman had thought the developer might be "the next Robert Moses." Which sounds pretty unlikely now that he's pared his staff from 200 to 15–including laying off five of his kids–and one of his main contractors is working the register at a Subway in Midtown.