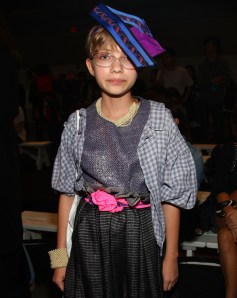 Work in print media: still available, provided that you have not yet passed through puberty.
According to Women's Wear Daily, fashion blogger Tavi Gevinson, who is 13, will be writing a column for next month's Harper's Bazaar.
13-year-olds offer a number of advantages to prospective employers; for instance, very rarely do they demand health benefits, and they have boundless energy as well as small, nimble fingers.