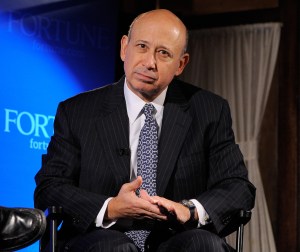 Is the S.E.C. going after Goldman Sachs? Or is it still following the Galleon trail?
The newly active regulator has sent at least three dozen subpoenas to hedge funds and brokerages in recent weeks, and they're casting such a wide net that no one is quite sure who's being targeted or why, according to a report this morning in the Wall Street Journal.
Some of the subpoenas ask for names of all individuals at a hedge fund with authority over trading decisions, as well as all emails to and from that person over more than two years, regardless of the emails' subject or contents, according to two lawyers familiar with the subpoenas. Another lawyer said the SEC no longer is satisfied with documents and phone records and now seeks to interview hedge-fund employees to satisfy investigators' questions.
Some of the subpoenas ask about health care deals–including ones Goldman was involved in–others ask about retail deals and other mergers. So they could be looking at specific deals. Or it could be a massive fishing expedition.
Whatever it is, it certainly won't calm a rattled industry. Raj Rajaratnam submitted 4 million pages to the S.E.C., and gave interviews to some of his investigators, and the agency still tapped his phones and led him out in handcuffs.