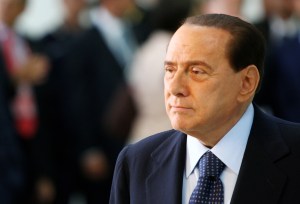 446 West 14th Street
Krizia, the Italian fashion line of Mariuccia Mandelli, is said to have taken its name from an unfinished dialogue of Plato on the subject of women's vanity (Plato did, however, manage to finish a number of other gender-related theories, most notably his belief that cowardly men were reborn as women, a step up from rebirth as animals). The fashion label was founded in 1954, almost two decades before John Berger wrote that the real purpose of the hand mirror held by the nude woman in Hans Memling's painting Vanity is to make the subject collude in her own objectification. But one has to assume a certain irony was intended in Krizia's naming, a turning of the mirror back on the viewer that condemns her.
Krizia went on to become one of Italy's most dynamic women-led fashion empires, those bold powerhouses of global prominence and multibillion-dollar industry (Prada, Laura Biagiotti, Alberta Ferretti, to name a few) that highlight the dualities of modern Italian culture, which is as much about Donatella Versace as it is Silvio Berlusconi (pictured).
Its new 4,000-square-foot space at 446 West 14th Street marks Krizia's foray into the meatpacking district, a move that underscores just how very yesterday's news the neighborhood's ultra-chic credentials are these days. Who even remembers its speedy rise from hipster to highbrow on the fashionability index?
"The European invasion into the district continues unabated," said Joseph Sitt of Thor Equities, who brokered the deal. The meatpacking district, he said, was a "fashion Mecca."
Krizia was one of the first major Italian fashion lines to debut women's ready-to-wear fashions. It's since become known for its ability to achieve looks simultaneously tough and tender that, for all their paeans to high fashion, are also accessible.
The store will open in 2010.
egeminder@observer.com