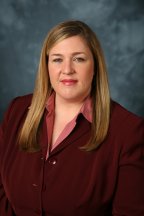 Deborah VanAmerongen, the Paterson administration's top housing official, is taking a job at the law firm Nixon Peabody, the firm confirmed.
Her departure—reported by Azi Paybarah earlier today—was announced Wednesday afternoon by the governor's office.
Taken with the resignation in early December of housing finance chief Priscilla Almodovar (her husband, Eric Dinallo, is gearing up for an attorney general run), the Paterson administration has lost its top two affordable housing officials in just one month.
Ms. VanAmerongen is jumping to the private sector ship, joining a firm that has an active affordable housing group and one that does significant work with Ms. VanAmerongen's agency, the Division of Housing and Community Renewal, including deals this year. Of course this public sector-to-private sector shift is not all that uncommon—City Council Land Use Chairwoman Melinda Katz, for instance, is headed to the law firm Greenberg Traurig, which represents developers before the Council. A spokeswoman for the DHCR said Ms. VanAmerongen recused herself from decisions with the potential for conflict of interest.
Steve Wallace, a partner who heads Nixon Peabody's affordable housing group, said Ms. VanAmerongen, who is not an attorney, will be a "strategic policy adviser," offering guidance on affordable housing issues in New York and nationally. The firm represents developers and lenders, among others in the affordable housing industry.
"She'll be providing public policy advice to our existing client base as well as to, we hope, new clients," said Mr. Wallace, a onetime D'Amato aide. "Deborah is unique in that she has both a HUD background and a state background, and because of her role as housing commissioner, she really has gained a national reputation."