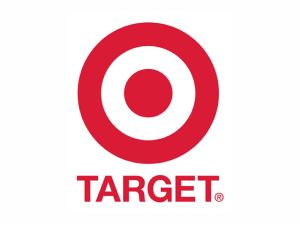 Gansevoort and Washington streets, at the High Line entrance
As the rest of the country is swallowed up by megastores of bull's-eyed savings, Manhattan has remained a last bastion of Target-free America. But for three days, that's about to change.
The island has been chosen as one of three urban spots for the corporation to launch a special holiday pop-up, Target to Go. Starting Friday, harried New York shoppers will be able to choose one of the discounter's 50 most popular gifts and order it value-menu style (gifts come wrapped and tree-ready).
The pop-up, operating next to the High Line entrance at Gansevoort and Washington streets, will premiere Target's new Rodarte fashion line, the latest installment of its high-low fashion saga, which won't appear in retail stores for another week. Other gifts range from a 99-cent ornament to the Wii Fit bundle.
Target, whose sales have been consistently sliding since May, is trying to compete with rival Wal-Mart and generate buzz in markets where it doesn't have much of a presence. "We wanted to give our urban markets a little slice of Target," said Shawn Gensch, vice president of marketing at Target. "We're always trying to reach our guests in new and interesting ways."
Some of those ways include a Twitter campaign and 1,400 oversize gift tags (redeemable for $10 to $500) that will be planted in strategic places across the city on Dec. 11. Enterprising shoppers can follow tweeted hints on where to find them.
egeminder@observer.com