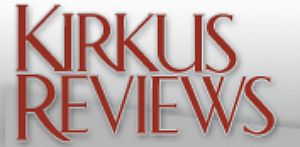 Mixed emotions flew around the publishing industry today as word spread that the hard-to-please pre-publication blurb machine known as Kirkus Reviews would be shutting down after 76 years. The biweekly trade pub, which reviewed something like 5,000 books every year and competed directly with Publishers Weekly, was read mainly by booksellers and book review editors who used it as a guide to titles due in stores three to four months out. Kirkus reviewers were a famously grouchy lot who did not give compliments easily, but when they smiled upon something it did not go unnoticed.
Founded in 1933, Kirkus was originally aimed at librarians trying to decide what books to buy. According to former editor Chuck Shelton, who came on in 2000 and left in 2008, it thrived through the 1980s, at which point library budgets started to shrink and subscriptions started getting canceled. The renewal rate plunged, thus decimating Kirkus's primary source of revenue.
"The focus for Kirkus management has always stayed on this losing fight with retaining library subscribers, who just couldn't afford it," Mr. Shelton said in an email. "We did get in the advertising game about five years ago, just as publishers were finding themselves unable to afford ad rates."
A ray of light shone in the late 1990s when Amazon started licensing Kirkus reviews and placing them prominently on their pages. The deal provided Kirkus with a new revenue stream and more relevance, but it didn't last.
"The Amazon deal was a revenue windfall, and it stung when the deal ended, around 2002," Mr. Shelton said. "At the time, a group of authors took credit for Amazon dropping Kirkus, saying they had put pressure on Amazon to do so because Kirkus was as likely to negatively impact business with its negative reviews."
Consensus among the big shots we reached after lunch today seemed to be that Kirkus in 2009 was not as influential an organ as it once was, and one resented by many in the industry because of its penchant for harsh criticism.
"I'm sorry if some people have lost their jobs. I want to make that part very clear," said ICM co-head Esther Newberg. "But it's never been a publication worth anything. The reviews were almost always negative and not helpful in any way. And so that's it. Good riddance."
"Hearing about their closing reminded me that they were still publishing," said Ira Silverberg, an agent at Sterling Lord Literistic. "In 25 years in publishing I've never understood the value of Kirkus. It doesn't mean anything to real people and things have changed so much that I don't know what its role is."
Others were a little more charitable.
"What can I think? It's bad. It's a real blow," said the literary agent Susan Golomb. "It's just one more review outlet that won't exist. I think every agent and writer and editor would say they have mixed feelings about Kirkus, but they can be helpful when you can't get any other coverage. When you get a good review in Kirkus, at least you have something that you can put on the cover."
"I think people relied on it a lot," said Chip McGrath, former editor of the New York Times Book Review. "It was an early warning system. … At the very time that we're inundated with stuff, that's the moment when you also need some gatekeepers, tastemakers, guides. Not that any of these are foolproof, but without them, it's just sort of chaos. How do you get your head around it at all?"
He added: "I'm not going to say it's a crippling blow to publishing, but it's not a good omen."
Kirkus editors Elaine Szewczyk and Eric Liebetrau did not return calls.