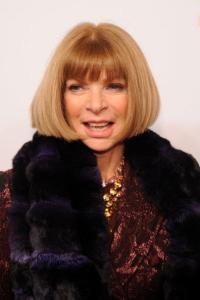 Vogue is charmed by these upstart fashion bloggers, but would prefer things didn't out of control.
The magazine recently did a shoot with The Sartorialist, Bryanboy, Face Hunter, and others, reports Women's Wear Daily. All of them were asked to sign confidentiality agreements, allowing Vogue to dodge the copious, tacky publicity that would have resulted from a bunch of excited semi-outsiders who enjoy sharing experiences with the internet.
Although some of the subjects did manage to sneak sidelong references into the blogosphere. Quoth Bryanboy, discussing his mystery-shrouded trip to New York:
Ughhhh never in my life I've been so nervous and since I'm counting the days…like what I said a few weeks ago, gurl, we're going full throttle. YOU BETTA WERQ.
I'm sure Anna couldn't have put it better.