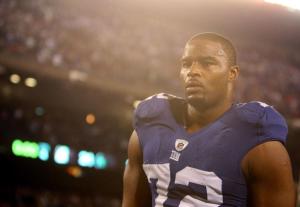 The tabloids give you the good news first this morning. Just as Rex Ryan had hoped, the Colts benched Peyton Manning for part of yesterday's game, handing the Jets a relatively easy win over what had been an unbeaten team. In the Post, Mike Vaccaro said the Colts were "flushing history down the toilet."
Everywhere else in football America, there will be an asterisk slapped next to the "8" in the win column for the Jets, and in those cities that had to watch their playoff chances imperiled by the Colts deciding to take comp time across the final 20 or so minutes of Jets 29, Colts 15 — in Miami and Jacksonville, in Baltimore and Pittsburgh — they will demand apologies.
They might need an asterisk for win number nine too, and for their impending playoff berth, since they've got the Bengals next week, and the Bengals, like the Colts, have already clinched their playoff spot. So the Jets will be sliding into the playoffs, just two weeks after Ryan declared them dead. In the Daily News, Gary Myers writes that "it might have been the most perfect day in Jets' history" and thinks the team deserves a little help.
"[Resting Manning] cheapens the Jets' victory, although with the incredible games they lost this season, they were not about to throw this one back, especially after 40 years of having almost no luck."
The bad news, which only gets inset mention on your back covers, is that the Giants got throttled by the Carolina Panthers in their final game at Giants Stadium. There are lot of "saving their worst for last" jokes. Paul Schwartz sums it up this way in the Post:
They picked a huge moment to come up infinitesimally small and utterly embarrass themselves and the franchise as they ushered themselves out of playoff contention. If only the wrecking ball had been brought in before this debacle. It would have saved everyone involved with the Giants from three hours of torture.
Lawrence Taylor and Harry Carson were there, and both papers get Carson to riff on what it means to be a Giant and how that sense of pride is missing from this team. It's a relatively easy column. Now the speculation turns to who will survive the axe this offseason. Osi Umenyiora won't, so he takes off early from the post-game interviews.
"I can't even stay and answer no more questions. I might say something that might be really messed up, so I am just going to leave now."