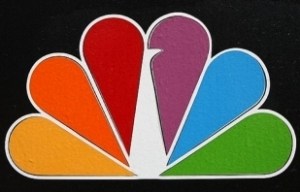 Happy holidays, NBC!
Today, National Association of Broadcast Employees and Technicians (NABET-CWA) Local 11, which represents several thousand employees at NBC Universal, announced that they are celebrating the holidays at NBC by launching a web site, http://NBCStoleChristmas.com, highlighting "the 'Grinch' within NBC" and threatening to disrupt the network's 12th annual "Christmas in Rockefeller Center" telecast, which is set to air on Wednesday night.
The move, according to the press release, reflects the union's growing anger with the network over stalled contract negotiations.
"We can't let the Grinch at NBC steal another Christmas from thousands of honest working people," said union president Ed McEwan in the release. "This charade must stop. Christmas is supposed to be a time of goodwill, but the network's management is trying to hide behind their fancy lights while leaving their employees in the dark."
In recent years, the holiday season has been riddled with anxiety for many employees at NBC Universal, who have come to expect annual end of the year payroll purges.
Last year, as The Observer chronicled at the time, a number of WNBC-4 employees were informed that they were being let go while at the same time the rest of their colleagues were taping a holiday sing along that for years has served as the station's local promotional holiday-season piece.
"Every Who/In the crew/Liked the Christmas tree lighting a lot," reads a Dr. Seuss-inspired poem on the union's protest Web site. "But the NBC grinch just didn't see/Without them, the lights would light not!"