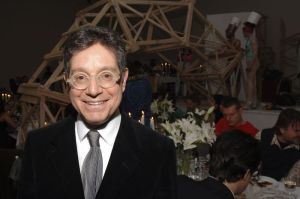 SoHo gallery Deitch Projects will close after more than a decade as a result of the appointment of its owner, Jeffrey Deitch, to the directorship of L.A.'s MoCA, according to the museum's board chairs David Johnson and Maria Bell.
In a joint phone interview, Mr. Johnson and Ms. Bell, who co-chaired the search committee that led to today's announcement, said that Deitch Projects would cease operation by June 1, when Mr. Deitch assumes his new role.
"There will be no commercial activity—nothing," Mr. Johnson said.
"It's over," Ms. Bell said, adding that Mr. Deitch would either have to shut down the gallery or sell it.
She said also: "He's very dedicated to his artists. He has many artists on stipend, and he wants to make sure those artists have found a home, that people are taken care of… he's very concerned about ending this properly with his commercial endeavors so he can begin here wholeheartedly, completely as our director."