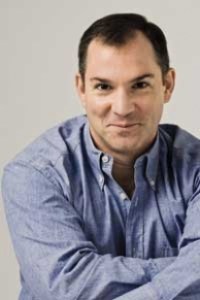 Frank Bruni has been sucked into a the legal maneuverings of a fired bartender, reports New York, and in the process, The Times' lawyers have effectively argued against the paper's objectivity.
Tina Braunstein, who worked at the Blue Hill at Stone Barns, has sued her former employer, alleging she was harassed and wrongfully terminated. The restaurant says she just wasn't a great bartender. Frank Bruni, in a 2004 review, said Braunstein was competent and "extremely affable." Braunstein's lawyer says that the review, and a series of ensuing emails between Bruni and Blue Hill's owner, prove that his client was "a superstar bartender."
What does The Times say?
When Bruni was subpoenaed by Braunstein's team to testify — the subpoena was ultimately quashed by a judge after Times lawyer George Freeman argued for reporter's privilege — Freeman revealed that "Bruni later learned that on his first visit to Blue Hill the staff there recognized him as the New York Times restaurant critic — hence, [Braunstein's] actions would have been artificially colored by that knowledge, and not be typical of her normal performance."
And we trusted the reviews.