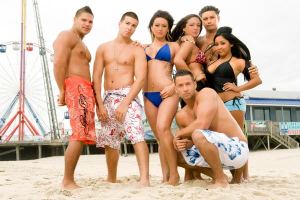 After tracking him down last night, the F.B.I. is questioning a Queens man, Adis Medunjanin, who is suspected of having terrorist ties. He had attempted to flee after agents seized his passport, but they caught up with him when he crashed his car near the Whitestone Bridge. He attempted once again to flee, but was captured and taken to the hospital to receive treatment for minor injuries.
The Times calls the incident "a bizarre tableau."
A source tells the Post it is "unlikely Medunjanin would be charged with leaving the scene of an accident."
The Daily News reports that Medunjanin attended Flushing High School and Queens College.
Today in medical neglect: an autopsy shows that the Brooklyn women who died as two E.M.T.s took their coffee break was suffering an asthma attack. Meanwhile, lawyers finally have reached a settlement in the 2007 lawsuit that called the Kings County Hospital psychiatric unit a "chamber of filth, decay, indifference and danger."
Today in Italian-American stereotypes: arrests are imminent in the federal investigation of a Gambino sports betting ring run out of Brooklyn and Staten Island, and Ronnie from "The Jersey Shore" got into a fight.
And the Daily News reports that screwdriver-wielding thugs stabbed two men during a street brawl in the Bronx early last night.
The consensus is that things became crazy when the screwdrivers emerged:
Things got "crazy" when two thugs whipped out screwdrivers, police confirmed.

"It was five on five," said a witness, Anthony, 21, who refused to provide his last name. "They were going crazy."